I got to attend an event hosted by Phyrra and Garnier. The Garnier Greener event along with TerraCycle promots recycling and up cycling of  empty beauty containers. Along with some educational information about recuycling, they also told us about some of the popular and newest Garnier products. There were also many stylist out to give anyone cute hairstyles. I picked a side fishtail braid! All pictures stolen from Allie (except when noted) 🙂
We also got cupcakes and goodie bags filled with the items above!
Below is Phyra getting her hair did! Her hair colors were so bright and amazing in the sun!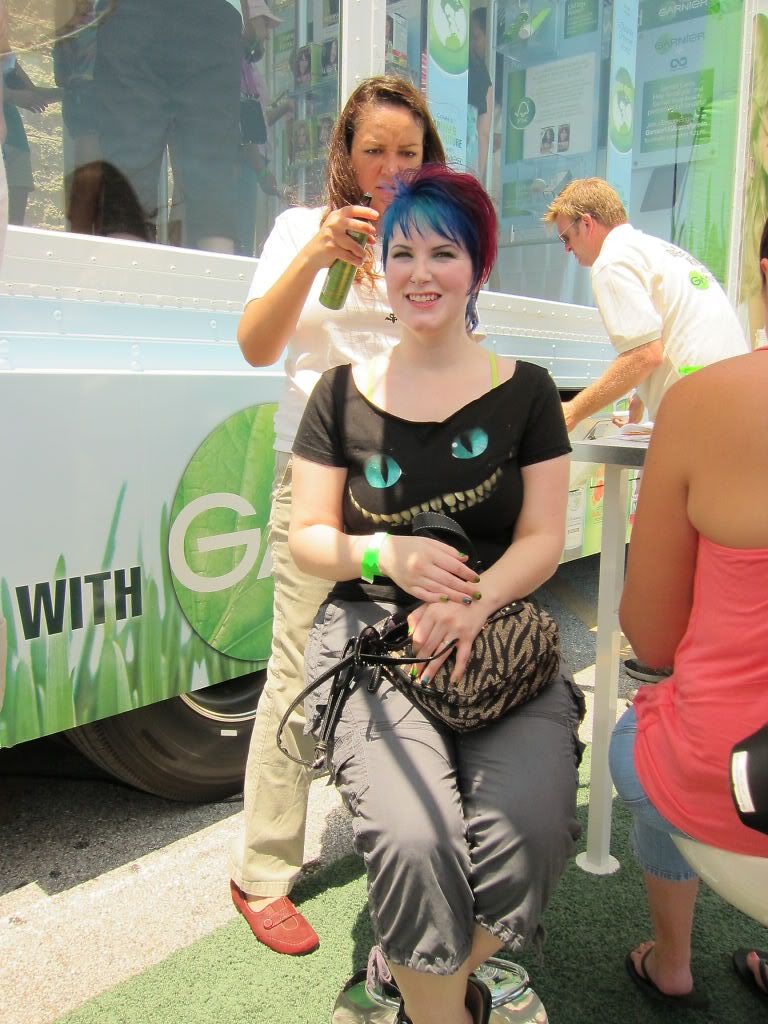 Pictured below, Kim got a fishtail braid too! Hers looked better than mine, my hair is really layered so my ends kept coming out!
There were lots of people stopping by to get a free hair style! There were lots of braids, it was like looking at hair styles on Pinterest BUT in real life!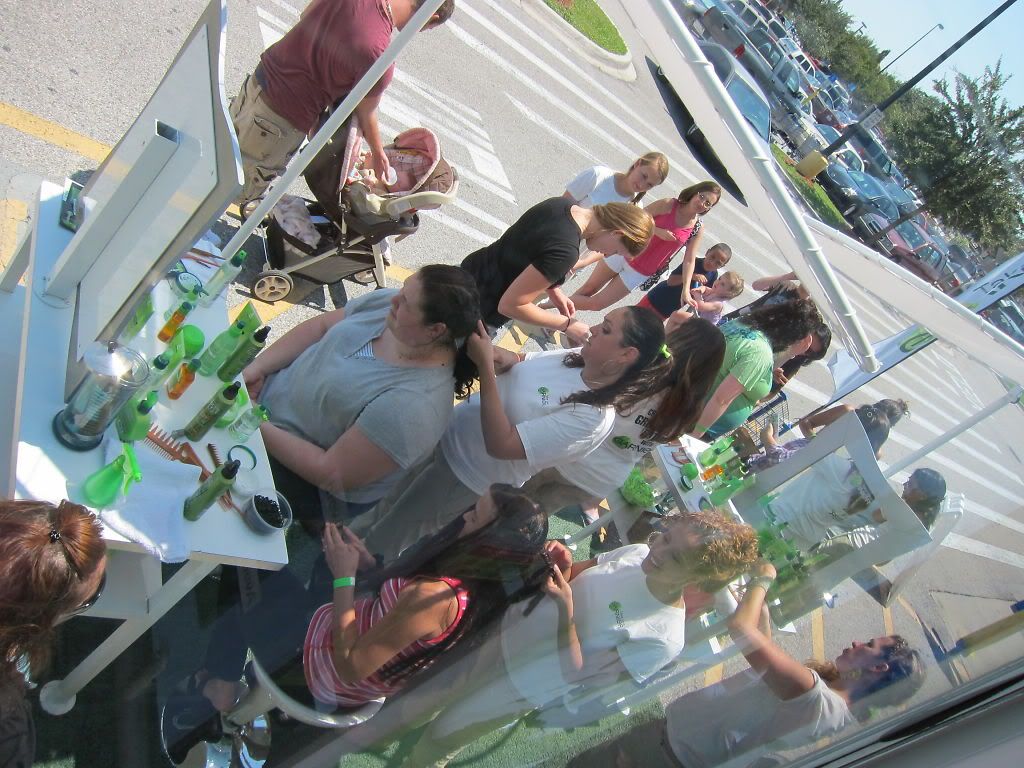 Some of also stopped inside Walmart to check out the beauty section 🙂 Other Central Florida Beauty Bloggers that attended includes Maria, Kari, and Judi!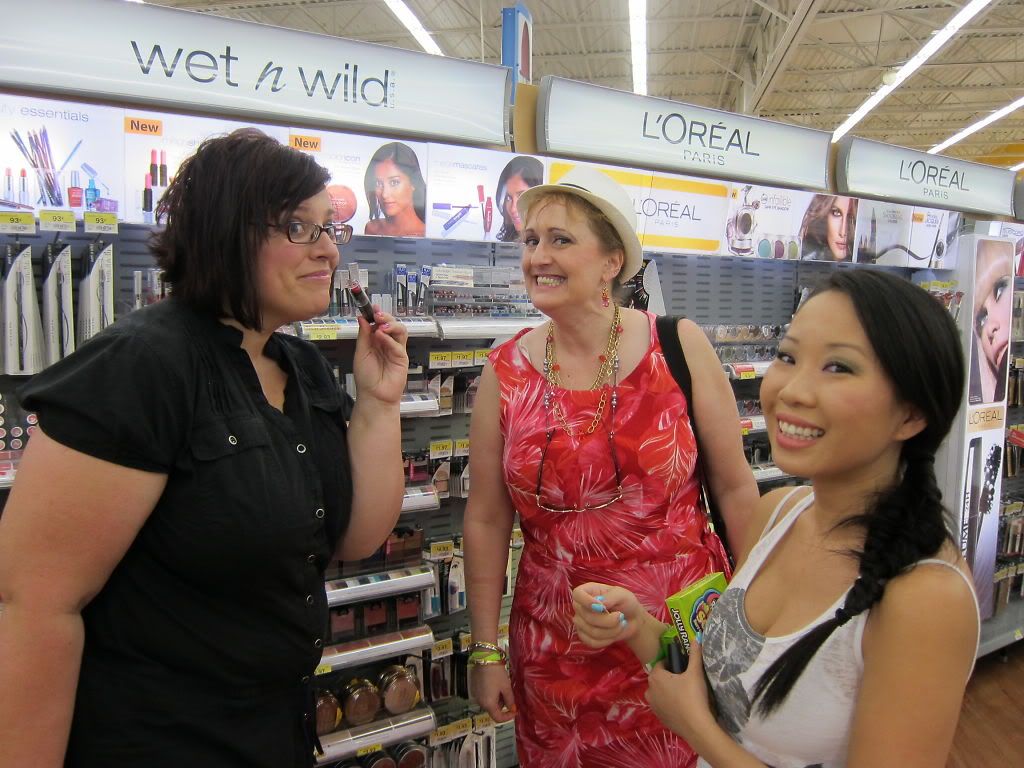 I am so lucky to be part of a great group! It was a very successful event! We were also on Yahoo's Photo of the Day!
What did you do this weekend?!